PREMIUM ROOM
Our Premium room offers all the refinement and comfort of the Superior room with a special touch​.
---
Slideshow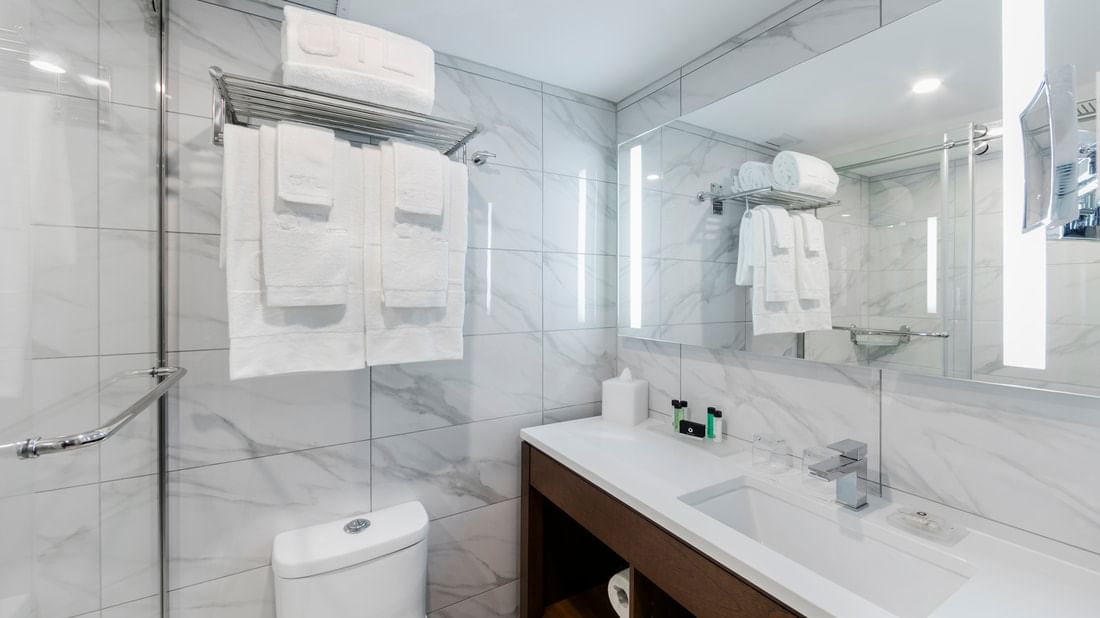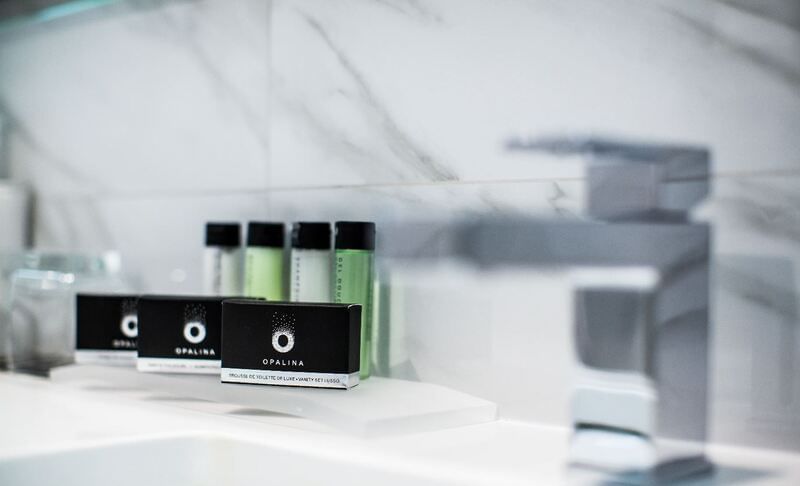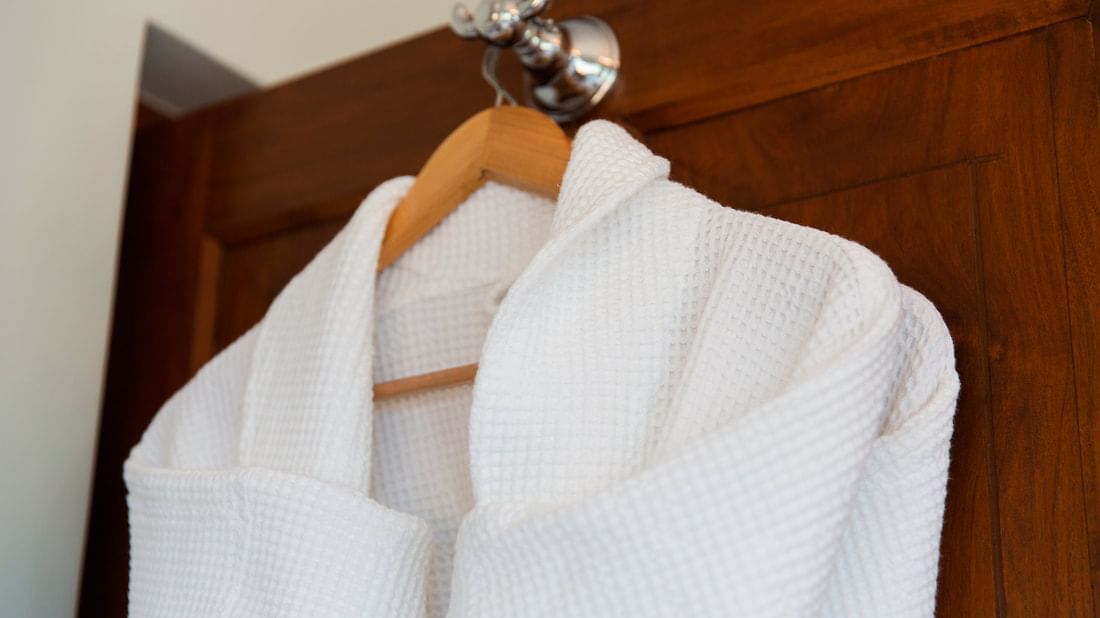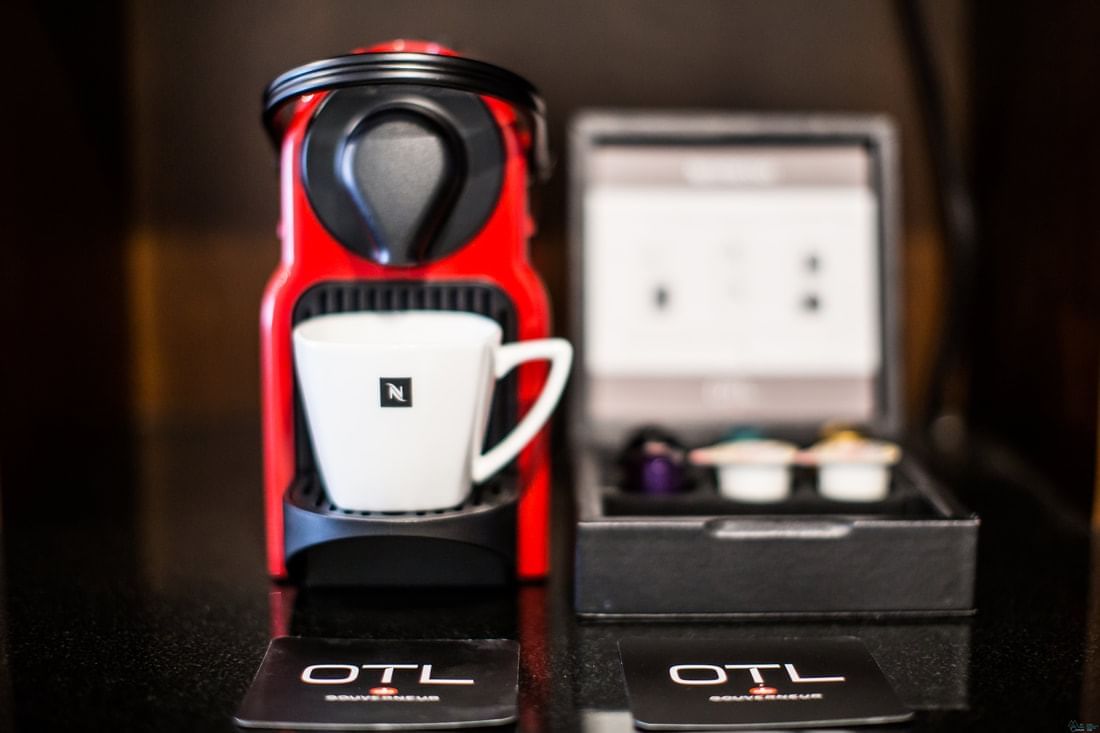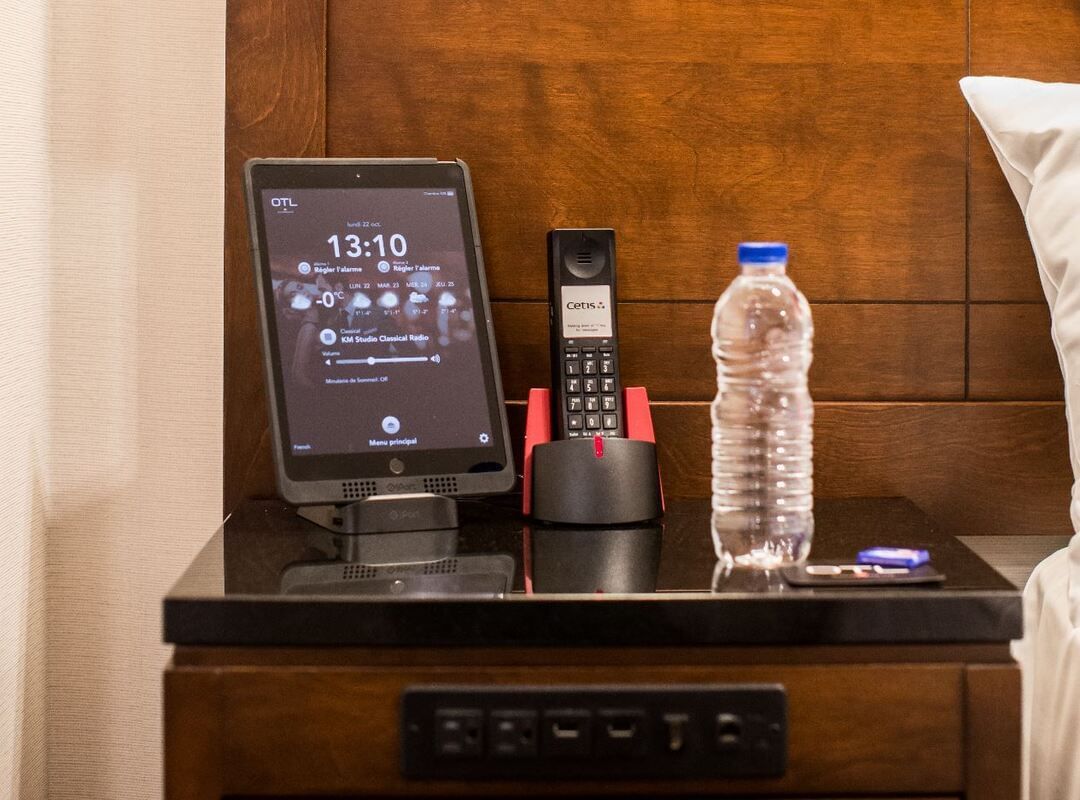 In addition to the outstanding features of Superior rooms,
Premium rooms offer the following:

Enjoy free long-distance calls throughout North America.

The umbrella keeps you dry during rainy days.

Every room comes with a free notebook.

The generously sized glass shower has hydro massage jets for maximum relaxation. Deluxe ​dental products included (mouthwash and dental floss).
​

Free thermal experience included at PAUS Spa Experience (depending on the spa schedule)

A Nespresso machine offers five kinds of coffee and five kinds of tea.
More exceptional features

Enjoy a truly restful sleep in a Moie Collection bed offering six layers of ultra-comfortable bedding, five soft goose down pillows (including an exceptional body pillow) and a pillow-top mattress with memory foam.
Bed description
King-size or Queen-size bed
Deluxe Moie Collection mattress with top-quality memory foam and pocket strings
Bedding by Moie Collection: 100% cotton, with a 400 thread count for ultimate comfort (hypoallergenic products available)
Light, enveloping and utterly exceptional goose down duvets
Superior-quality pillows by Moie Collection filled with top-quality goose down (hypoallergenic products available)

Our marble and quartz bathroom is perfect for a well-deserved break. It features heated floors with individual control and a glass shower complete with rainfall and hand-held shower heads.
Bathrooms
Modern marble and quartz finish
Heated floor with individual control
Glass shower with rainfall and hand-held shower heads
High quality faucets with modern design
Backlit anti-fog mirror
Magnifying mirror
Italian-inspired toiletry products by Opalina
High-air-flow hair dryer
Multiple very large size towels, 100% high-quality cotton

Our Premium room has a Nespresso coffee machine and a whole range of services to truly enjoy your stay.
Food and refreshments
Full personalized breakfast included

from 6:30 to 10:30 a.m. during the week
from 6:30 to 11 a.m. during weekends

Nespresso (four varieties of coffee and three varieties of tea)
Four water bottles
Refrigerator
Room service available
Bar-restaurant (Boefish | Steak | Fish | Bar)
Wine cooler-dispensers

With high-speed Internet, you can meet the requirements of the modern workplace, comfortably seated in an ergonomic chair behind a generously sized work table fitted with outlets for electronic devices of all kinds.

Internet
Free wired and secured internet in every room
Wireless high-speed internet access
Television
Transfer content from your electronic device to the 50-inch flatscreen TV (you won't even have to get out of bed). Content streaming via Chromecast available in every room.
Phone
Use the two-station wireless telephone to communicate anywhere you want at any time.

Stay connected with a multifunction iPad that acts as an alarm, a radio, a source of news and your means of communication with all the hotel's services.

Technology
Multifunctional iPad for room service, special requests, access to over 25 international online newspapers and check-out
50-inch flatscreen TV
Smart TV stand (HDMI, USB, phone and 120v AC connectivity — cables not included)
Wide choice of specialized HD TV channels
Two wireless phones

Services and facilities
Quiet central air conditioning
Soundproof room
Adjoining rooms available
Laundry service
Custom wake-up service

Furniture
Designer furniture in birch and granite
Large birch desk with connectivity
Multifunctional power supply base
Ergonomic swivel chairs
Full-length mirror

Equipment and accessories
LED lighting
Safe
Iron and full-size ironing board
100% cotton bathrobe
Cushioned anti-skid slippers
Various wooden hangers
Ice bucket
Wine glasses
Bottle opener

Facilities for people with reduced mobility*
13 rooms are accessible in order to comply with government requirements, i.e. 10% of the total number of rooms
Lowered counter and toilet with grab bar in the bathroom
Bath-shower with easy access for people with reduced mobility
Depending on traffic, some reservations for a room with a king-size bed may be assigned an adapted room*

Pets
Complete set of reception, rest and entertainment for pets available on request ($).
Pets are allowed in Superior 2 Queen Bed rooms only.
Pets are limited to two at a rate of $35/night/pet

Amenities for people with reduced mobility
Available on request
Grab bars in the bathroom
Bathtub/shower accessible for people with reduced mobility available on demand and depending on availability.