Unforgettable and soothing
Immerse into pure relaxation
URBAN SPA
A spa completes the OTL experience.
---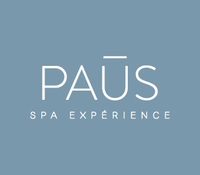 Everyone is welcome to PAŪS Spa.
Immerse yourself in divine relaxation with services that include
​thermal experience, ​massages and high-end treatments.
Call 819 780-8885.
OTL clients with a Premium room reservation have free access to the Scandinavian baths. Other clients must pay the regular entrance fee at the spa.
The spa is reserved for customers aged 16 and over (children must be accompanied by a parent or legal guardian).
Visit the website to book a treatment, view the opening hours or learn more about the treatments.
OTL Clients​ Benefits
When you are an OTL customer, you benefit from
a privileged offer at PAŪS Spa Experience.

Thermal experience at $25 per night per person, no reservation required*.

15% off all treatments and massages, reservation required.*

*Not valid on statutory holidays or during construction holidays, the holiday season and during certain special events, such as Valentine's Day week-end. Not valid for groups over 6 people.