MEETING ROOMS
Connectivity and multimedia
---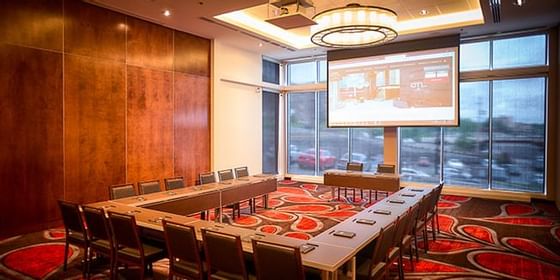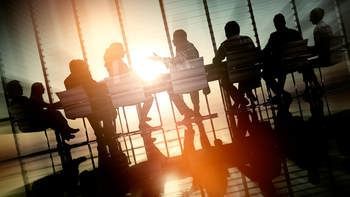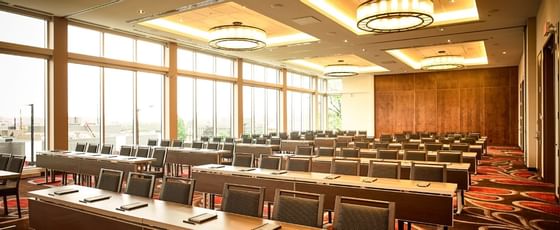 OTL is the connected destination par excellence for a big or small meeting or corporate event.

At OTL Gouverneur Sherbrooke, you can choose from six multimedia rooms equipped with the latest audio-visual equipment. Enjoy our spacious banquet hall with a capacity of up to 300 guests.
King
1+2+3
---
Up to 300 people
Queen
&
Victoria
---
Up to 14 people
Planning a
special event?
---
Call our corporate advisor for valuable advice and professional guidance that will ensure the success of your
event!
Rooms
| | | | | | | | | | |
| --- | --- | --- | --- | --- | --- | --- | --- | --- | --- |
| Salles | Dim. | Surface | Hauteur | Theater | Ecole | "U" | Conf. | Banquet | Cocktail |
| King 1 | | 900 | 14 | 150 | 50 | 25 | 30 | 85 | 150 |
| King 2 | | 915 | 14 | 152 | 50 | 26 | 30 | 87 | 152 |
| King 3 | | 1120 | 14 | 186 | 62 | 32 | 37 | 93 | 186 |
| King 1+2 | | 1815 | 14 | 302 | 100 | 51 | 60 | 151 | 302 |
| King 2+3 | | 2035 | 14 | 339 | 113 | 58 | 67 | 170 | 339 |
| King 1+2+3 | | 2935 | 14 | 489 | 163 | 83 | 97 | 300 | 489 |
| Victoria | | 265 | 10 | | | | 14 | 14 | |
| Queen | | 260 | 10 | | | | 14 | 14 | |
| Wellington | | 1135 | 10 | | | | | 70 | |